PRESS RELEASE FROM DELAVAL
Improving local dairy value chains and livelihoods of smallholder farmers in Panama
In April 2022, a Dairy Hub project between Tetra Pak Food for Development, dairy processor Estrella Azul and DeLaval dealer, PanaLaval, started in Panama. The objectives for this project are to support the development of the local dairy value chain and improve the livelihoods for small holder farmers in the area.
The model for Dairy Hub projects with Extension Officers and a train-the-trainer concept is used globally. Extension Officers are teams of local trainers who are focused on providing services and knowledge to the local smallholder farming community.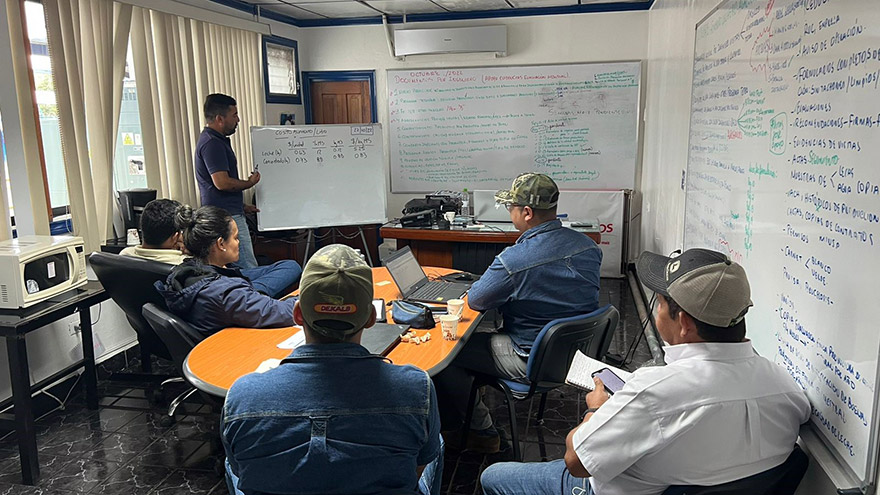 "We provide the Extension Officers with technology and hands-on training, and they then cascade this knowledge. This project involved 57 reference farms in the first phase in order to showcase initial productivity results to other farms. In phase two, the reference farms hosted group training for the remaining 173 farms participating in the project to ensure farmers receive the necessary competence to improve their milk production volumes and quality," Romulo Alvarado, Project Manager Dairy Development for Tetra Pak Food for Development explains.
With the ambition to increase milk collection and average gross smallholder farmer income, there have been great improvements during the year. The reference farms improved the milk yield per farm by about 13 %, and the average smallholder farmer's gross income increased by 30% compared to April 2022. The total milk collection volume has not increased yet, but this is also an ambition for the project.
Brighter future
"Now there is an efficient milk collection in place, with sufficient infrastructure including milking machines, cooling tanks and milk quality control equipment from DeLaval as well as maintenance service. In recent times, we have also made enormous progress in herd management systems to provide farmers with the tools to have profitable and sustainable farms. Milk trucks and milk reception equipment are also in place. It has been great to be part of this project," says DeLaval sales representative Fernando Bolaños.
After months of intensive training and knowledge sharing, the Extension Team had a solid background to provide advice to smallholder farmers. The reference farmers host group training sessions for a larger number of farmers, to show best practices and improve milk production efficiency and continue to share best practices. There is an assigned project manager who collects and shares data with the project to follow up on results. The project will continue until April 2025.
"I really enjoy seeing farmers who are part of the project sharing their experiences and telling their stories. They are very proud of their improvements, not only in productivity but more importantly of their income. In order to have a sustainable dairy industry and to achieve long-term results, we really need to focus on improving farm profitability," Romulo concludes.
Read press release Improving local dairy value chains and livelihoods of smallholder farmers in Panama on corporate.delaval.com