DeLaval launches a swinging brush for beef cattle
Stockholm, Sweden, 1 November 2023 – DeLaval extends the range of swinging cow brushes with the new DeLaval swinging beef brush SBB.
Grooming helps animals remove dirt, parasites and other contaminants from skin and hair and it positively influences the animals' state of mind. Research shows that cows are just as motivated to groom as to feed.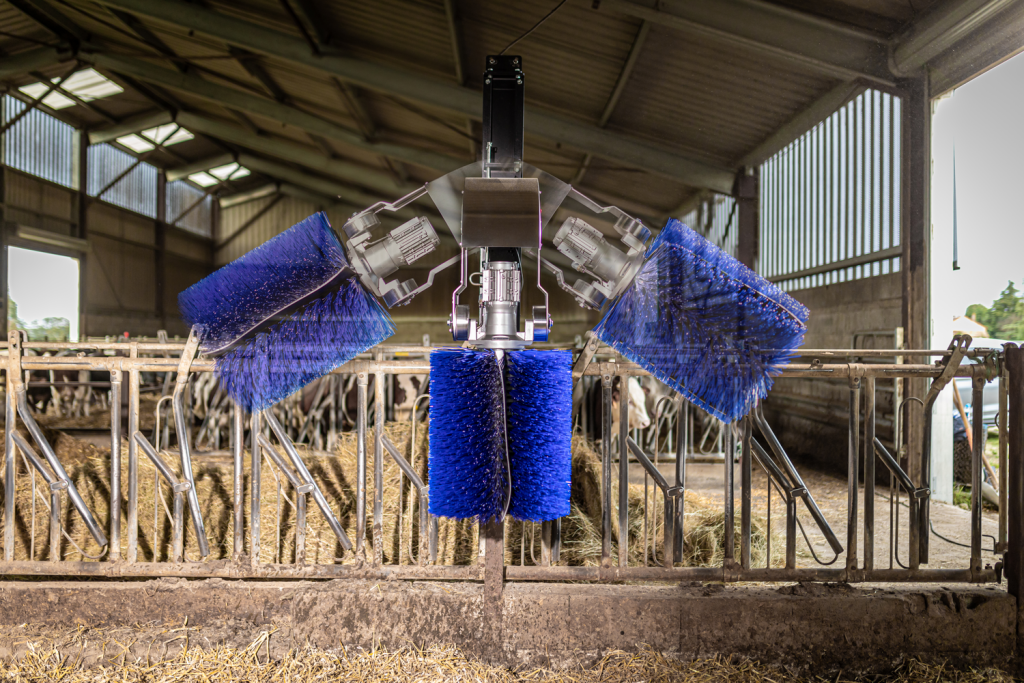 Over five million cows in more than 80 countries are enjoying a good scrub from a DeLaval swinging cow brush SCB. By extending the range with a version designed for beef cattle more cows across the globe can enjoy a perfect groom.
"The new DeLaval swinging beef brush SBB is designed for beef cattle with horns and long hair. Beef cattle are often larger and have a different behaviour than dairy cows. The force on the brush is stronger and this was taken into account during the development. As a result, the new brush has a stronger cable protection and more details in stainless steel which makes it our most robust brush ever," says William Eriksson, Market Area Development Manager.
"The cattle choose when to get groomed as the brush starts to rotate when in contact with the animal. It swings freely in all directions and the bristles have the right length and hardness to stimulate blood circulation whilst keeping the cow clean and calm. Specially designed flaps in the cylinder hinder longer hair from getting stuck," says Eriksson.
The new swinging beef brush SBB has been tested in numerous countries across the globe for several years and the majority of the farmers testify that the brush gave cleaner and more shiny fur, reduced parasites, and calmer animals.
By extending the range of cow brushes DeLaval, can now offer stationary and swinging cow brushes for calves, goats, young stock, dairy cows, and beef cattle.
Read press release DeLaval launches a swinging brush for beef cattle on delaval.com